In the early 1960's, the Summer of Love was a future happening, and lyricist John Phillips had not yet written, "if you're going to San Francisco, be sure to wear some flowers in your hair." Yet the streets were already filling up with young runaways, gay refugees, and a burgeoning population of seekers of all stripes.
Seven members of the interdenominational Council of Churches got together to sponsor an experimental ministry to reach out to "street people" at night, when the only social services available were police, fire, and ambulance. Rev. Donald E. Stuart become the first Night Minister in September, 1964. He and future Night Minister, Rev. Chuck Lewis, first walked the streets together providing compassionate care on November 1, 1964.
Rev. Valerie McEntee
Night Minister
Valerie is an ordained minister in the United Church of Christ and also a long time practitioner of Soto Zen Buddhism.  She holds an MDiv from Pacific School of Religion. Valerie first came to Night Ministry in in 2007 as a Crisis Line Counselor, then accepted a Fellowship in 2008 just prior to being ordained.  When the fellowship was over she told Lyle, "I love this and I'm not leaving," and so became an Assistant Night Minister.  She remained in that role until she succeeded Lyle as Night Minister in 2018. 
Rev. Monique Ortiz
Director of Community Programs / Program Manager, Open Cathedrals
Monique is an ordained minister in the UCC. She holds an M.Div. from the Pacific School of Religion, Graduate Theological Union. She also serves at Santa Maria y Santa Marta Lutheran Church, on the Board of the San Francisco Interfaith Council. Monique was formerly a television news reporter for eleven years in Arizona and in the Bay Area. She also worked for a non-profit organization helping families who children were dying or had special needs. Monique has been with Night Ministry since 2008.
Kylie Svenson, MSW
Interim Director of Care Line
Kylie is a clinical social worker who practices psychoanalytic and trauma-focused therapy. She holds certifications in analytic therapy through San Francisco Center for Psychoanalysis and in complex trauma through Janina Fisher's Complex Trauma Training Program. Kylie is a practicing mindfulness teacher, having trained through East Bay Meditation Center and via secular mindfulness training programs. Kylie holds a Master's in Social Work from the University of Southern California. Kylie first joined Night Ministry as a Crisis Line Counselor in 2014, and continues to feel deeply connected to the Care Line and the callers whose needs she feels called to meet. 
Rev. Trent Thornley
Executive Director / Director of Clinical Pastoral Education (CPE)
Trent is an ordained minister in the Metropolitan Community Churches, and an ordained Buddhist Dharma Leader in the Nyingma lineage of Anam Thubten. He is also an ACPE Associate Certified Educator. Trent holds a J.D. degree from Indiana University, an M.A. degree in Buddhist Studies from the Graduate Theological Union, and a Certificate in Buddhist Chaplaincy from Institute of Buddhist Studies. Trent is Secretary of the Board of Directors of the International Enneagram Association. He has had a love affair with San Francisco for almost 25 years.
Rev. Laura Rolen
Care Line Coordinator
Laura was a school psychologist for over 20 years. She now serves as a hospice chaplain and bereavement coordinator. Laura has a Ph.D. in family and child development, an Ed.S. in school psychology, and a master's degrees in psychology and theology. She is ordained through the Chaplaincy Institute (ChI) Interfaith Community.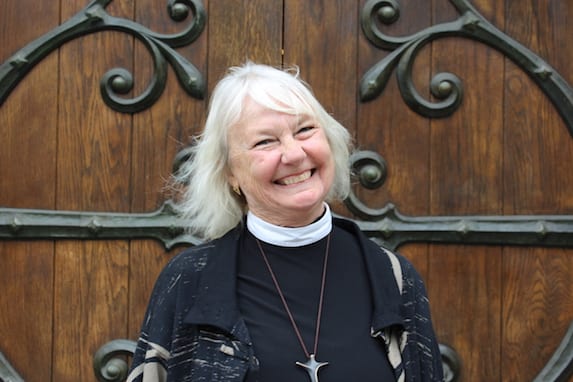 Rev. Nancy 
Pennekamp
Deacon, Open Cathedral
Nancy is an ordained Episcopal Deacon. She is a former Assistant Chaplain, EcHouse Campus Ministry, at San Francisco State University. Nancy is a retired instructor at City College of San Francisco (CCSF) and an Associate of the Community of the Transfiguration.
Chaplain Jamie Kimmel
Program Manager, Meditation Group
Jamie has been a Zen Buddhist practitioner for over a decade. He serves as hospice chaplain in San Francisco. Jamie graduated from the Graduate Theological Union in Berkeley with an MA in Buddhist Studies, and also holds a certificate in Buddhist Chaplaincy from the Institute of Buddhist Studies.
Karekin Yarian
Office Manager
Br. K is an Episcopal Friar in the Gregorian Tradition since 1994. K serves as Parish Administrator at Trinity+St. Peter's Episcopal Church. They trained for Chaplaincy at SF General Hospital, and has been a Spiritual Director for over 20 years. They currently serve as the reigning Grand Duchess of San Francisco.
Jim Oerther
Program Manager, Movements
Jim is a dancer by training. He began practicing yoga and meditation when he was 12 years old. He received a Master of Arts degree in 1997 from the Graduate Theological Union in Berkeley with a focus on movement and gesture in worship. He is currently working on a Ph.D. in psychology with an emphasis on ritual.
Rev. Lyle J. Beckman
Emeritus Night Minister
Jan 2007 – Aug 2018

Rev. Donald A. Fox
Emeritus Night Minister
Nov 1995 – Dec 2006
Rev. Charles H. Lewis
Emeritus Night Minister
Aug 1976 – Jan 1996
Rev. Donald E. Stuart
Founding Night Minister (d)
Sept 1964 – Jul 1976
Assistant Night Ministers
Rev. Daniel Borysewicz
Assistant Night Minister
Chaplain Adam Briones
Assistant Night Minister
Rev. Don Fox
Assistant Night Minister
Rev. Berni Fricki
Assistant Night Minister
Rev. Thom Longino
Assistant Night Minister
Rev. Thomas Muller
Assistant Night Minister
Rev. Andreas Pielhoop
Assistant Night Minister
Ven. David Stickley
Assistant Night Minister
Rev. Megan Rohrer
SFPD Chaplain
Chaplain John Brett
Assistant Minister, Open Cathedral
Volunteers

☎️

Thank you to our dozens of telephone Care Line caregivers!
Advisory Board
PJ Handeland
The Rt. Rev. Marc Handley Andrus
Jody Jahn
The Rev. Mark Holmerud
Roy Mosley
The Rev. Michael Pappas
Brother Jude Hill, s.s.f
Garry McLain (Empress Marlena)
Night Ministry Staff
CPE Professional Advisory Group
Rev. Rod Seeger, Chair
David Chew
Rev. Evred Cohen
Tammy Lundy
Rev. Valerie McEntee
Ron King
Rev. Hiroka Ochan
Rev. Andreas Pielhoop
Ven. David Stickly
Rev. Silvia Tiznado
Mary VanZomeren

Board of Governors
Thank you to our Board of Governors for their service. Pictured from left to right: Rev. Rodney Seeger (ACPE Certified Educator, Director of Spiritual Care Services at UCSF, Retired, Lutheran); John Cumming, President (Attorney, California Department of Industrial Relations, Episcopalian); Rev. Rebekah Davis, Secretary (Pastor St. Mark's Lutheran Church, Pleasant Hill, Lutheran); Chris Calandro, Treasurer (Sales Manager, Tigera, Inc., UCC); and Larry Dannenberg (Administrator, Retired, Lutheran). Not pictured:  James Elerick, Vice-President, President-Elect (Supervisor, Community Volunteer Team, San Francisco Community Housing Partnership, Catholic), Megan Rogers (Assistant Supervisor, Community Volunteer Team, San Francisco Community Housing Partnership, Episcopalian), and Pam Dannenberg (Occupational Health Nurse, Ergonomist and Safety Professional,Retired, Lutheran).
We are recruiting new board members for our dynamic ministry. We seek to become more diverse, equitable, and inclusive. We welcome more Black voices and voices of color in particular. We invite more gender and religious diversity as well. If you are passionate about our mission, please contact Executive Director Trent Thornley to learn more about how you might join us in ministry.
OUR Supporters
We gratefully acknowledge these donors who contributed in 2019. You rekindle hope in the spirit of our spiritual justice ministry! Donate Now 💜
Pictured: Over 900 supporters attend a service at the iconic Grace Cathedral to celebrate our 50th anniversary in 2014.
Corporations & Foundations
$10,000 to $24,999
The Charles D and Francis K Field Fund
Sisters of Saint Joseph Healthcare Foundation
Sovereign Order of St. John of Jerusalem
$5,000 to $9,999
Community Thrift Store
San Francisco Foundation (FAITHS Grant)
$1,000 to $4,999
Costco Wholesale Executive Match
InFaith Community Foundation
Stems MacArthur Foundation
$500 to $999
Brass Tacks
Schwab Charitable
TDG, Inc. (SF Mix)
Up to $500
Pacific Gas & Electric Company
Thank you also to the many organizations that provide meals or other in-kind donations for our clients.
Civic and Religious Organizations
All Saints Lutheran Church, Novato
Bethany United Methodist Church
Bethlehem Lutheran Church, Santa Rosa
Catholic Kolping Society of America
Chinese Congregational Church, UCC
Christ Church Lutheran
Christ Church of Portola Valley and Woodside, Episcopal
Christ United Presbyterian Church
Coastside Lutheran Church
Congregational Church of Belmont, UCC
Congregational Church of San Mateo
Ecumenical House Campus Ministry
Elim Lutheran Church
Episcopal Church of Saint Mary the Virgin
First Evangelical Lutheran Church
First Lutheran of Palo Alto
Grace Lutheran Church
Grand Ducal Court of San Francisco
Grace United Methodist Church
Holy Innocents Episcopal Church
Hope Lutheran Church, San Mateo
Imperial Council of San Francisco
Lakeside Presbyterian Church
Leiden Law School
Lisa Sievers, family and friends
Lutheran Church of the Good Shepherd
Lutheran Student Foundation of Montana
Marin Lutheran Church
Metropolitan Community Church, San Francisco
Mission Bay Community Church
Mountain Lutheran Church
Old First Presbyterian
Saint Aidan's Episcopal Church
Saint Francis Lutheran Church
Saint James Lutheran Church, San Leandro
Saint John's UCC
Saint Mark's Lutheran Church, Pleasant Hill
Saint Mary and Saint Martha Lutheran Church
Saint Matthew's Lutheran Church
Saint Paulus Lutheran Church
SF CARES
Sierra Pacific Synod ELCA
Trinity/St. Peters Episcopal Church
Trinity Lutheran Church, Oakland
Unity Lutheran Church
University of San Francisco/Food Recovery Network
Women of the ELCA
Zion Lutheran Church, San Francisco
Individual Donors
Donors are listed alphabetically by first name for the year 2019.
Alfred K. Seaforth
Allison & Chris Farnitano
Alma Zeladaparedes
Andrea Fegley
Andrew H. Sallach
Barbara J. Webb
Becky Thornley
Bonnie L. Lindahl
Bradley and Nancy Parrish
Brian K. Farmer
Bruce and Joyce Huston
Carol Nichols
Carolyn M. Koehler
Charles H. Lewis
Chris Calandro
Chris Fox
Craig Heckman
Dale H. Berven
Dan DaSilva
Dana and Marti Sketchley
David Bloxsom
Dawn M. Eisenberger
Dean and Susan Bjornson
Donald A. Fox
Donald and Carolyn Weber
Elena C. Ramirez
Elfrieda O'Neill
Elizabeth Lewis and David Thier
Elizabeth Monroe
Emery Snyder
Eric Scheide
Esther Home and Ronald Hershman
Fuad and Dorothy Totah
George De Jong
Gordon and Laura Ousset
Grady and Ken Kase
Gregory and Diana Gomez
Gunhild Mariann Nygren-Shae
Howard E. Edelstein
Jacob Alliston
James K. Fruehling
James Wrede
Jane Borg
Jane J. Risk
Jeanne Kirkwood
Jeffery Fong
Jerrold Krause
John and Barbara Addeo
John Elford
Jonathan E. Scheiner
Josephine Karas
Judith A. Bley
Karita E. Wienke
Kateri Paul
Kathleen Fritz
Kathleen Stuart
Kristin Carrico
Larry and Pam Dannenberg
Linda Jackson
Lois Anne Indorf
Loralee S. Durkee
Lorna and Bert Hill
Lyle J. Beckman
Margret Henderson
Marilyn A. Carlson
Mark R. Tyx
Mary Gutknecht
Mary Lu Murphy
Mary Peart
Mary Van Zomeren
Matthew and Yee Ling Fong Fong
Maureen Burns
Maureen Kwok
Michael Langemann
Michael P. Barrett
Michael Wolfe
Mrs. Pope
Nancy Pennekamp and
               John Cumming
Ned and Martha Lamkin
Patricia Brown
Patricia and Michael Busk
Paul Michel
Paula W. Beattie
Peggy and Hodapp
Peter M. Dow
Phil Nakamura
Rebecca Fuller
Richard W. and
            Maureen C. Bergson
Rod and Sandra Seeger
Roger T. Ritter
Ronald King and Dr. Lin Fraser
Ronald and Cynthia Moe-Lobeda
Rose Marie Springer
Ruth M. Finkelstein
Ryan Carmichael
Sara Simpson
Sarah Sonoda
Shannon V. Cheng
Sheila Wishek
Sonja Pilman
Stephen P. White
Susan Blomberg
Susan Richard
Takeshi Tachibana
Tamara Johnson
Ted Meyer
Terri Wright
Toby Leavitt
Tom Austin
Victoria Gray
Wendie O'Dwyer
William Fitzgerald
Special Thanks
These organizations provide significant space and resources sustaining our night ministry and community programs. Thank you!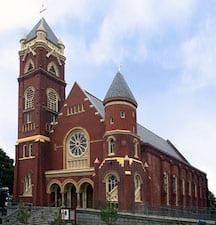 St. Mark's Lutheran Church