SF NIGHT MINISTRY
CLINCIAL PASTORAL EDUCATION
Spiritual care training reimagined
Extended and Summer CPE. Clinical Placements.
We Cultivate caregivers
Clinical Pastoral Education (CPE) is training in compassionate presence. CPE is grounded in the spiritual tradition of the student in formation. Night Ministry is fully accredited by the Association of Clinical Pastoral Education (www.acpe.edu) to offer all levels of CPE. Our programs are open to anyone with a heart of service. We welcome seminarians and chaplains, as well as nurses, doctors, social workers, therapists, social activists, and other helping professionals. We run at least one Buddhist-centered CPE program a year.
We Meet People Where They Are
We train CPE students in four clinical areas:  Night Ministry (nightly walks on the streets of San Francisco), Care Line (telephone care and crisis line operated by counselors working from home), Community Programs (multi-faith religious services for the marginalized), and Ministry of Awareness (religious non-profit media and administration in the digital age).
We Listen With Love
On the Care Line, CPE students gain clinical hours while working at home. Students staff and supervise the phone line, including debriefing with the volunteer counselors. Night Ministry's Care Line is a clinical placement site for students doing CPE at other centers. Contact us at [email protected] to learn more. Find a sample site placement agreement below.
APPLY NOW
We are accepting applications for the programs and unit dates listed in our FAQs.

We are also accepting applications for externs who would like to use our telephone Care Line as a clinical placement for an external CPE program.

We are not currently accepting applications for supervisory CPE.

All applications are kept on file and admissions occur on a rolling basis.

Virtual and online-only distance learning are possible in some of our programs.

Admissions on a rolling basis. $35 application fee, payable below.
Learn more in our Frequently Asked Questions (FAQs)
LEARN MORE - FAQ
CPE Application
"The program's greatest strength is its diversity of clinical settings in non-traditional areas, such as the Night Walks, Care Line, and both in-person and on-line Community Programs. These cover a wide breadth of care situations with diverse populations. I felt like I was an important member of the spiritual and organizational community of the Night Ministry and am incredibly grateful for this inclusivity."
JOSEFINA MCAULIFFE-ROCH
WINTER 2023
"I am so incredibly humble and grateful for the experience, strength and hope that I have gleaned from everyone who works for and with San Francisco Night Ministry, I am transformed because of this experience. In some ways I understand myself better and in other ways I realize I have yet to reach an understanding of all the nuances of being me."

AMY WALLS
WINTER 2023
"This was a life-changing experience"
DAKOTTA ALEX
WINTER 2023
"SFNM is a unique program in that it offers CPE students a different clinical experience. SFNM is not a hospital where most CPE programs are. After having done a unit at SFNM, I am convinced that for someone completing more than 1 CPE unit, having one from a program like SFNM will diversify their education and enhance their experience."
PEDRO TRINIDAD
Spring 2021
"This program uniquely offers an opportunity for those with health issues or disabilities to participate in CPE!"
MOLLI MITCHELL
SUMMER 2022
"I am so glad to have done CPE with my supervisor at SFNM. This was an excellent experience overall with all of the SFNM staff and volunteers, and my cohort of chaplaincy interns. I highly recommend this program for those seeking to do a unit of CPE!"
SARA YOE
Spring 2022
"This has been an amazing program for me! As a distance learning student, I appreciated the opportunity to offer care from home, yet in a variety of different and very impactful ways. The Care Line was an excellent clinical area for me, as was my external site, and I deeply appreciated the ability to do both at once!"
BEKAH ANDERSON
Spring 2022
"I felt like my CPE educator, Trent, goes above and beyond to support students and the group. He asks great questions and yearns deeply for connection with his students. SFNM was a great fit for my CPE experience, and I learned to love the flexibility of the program and the opportunity to create our own ministry under the banner of SFNM."
JEREMY O'NEILL
SUMMER 2022
"I would especially recommend SFNM for students likely only interested in one unit of CPE. It was a wonderful discernment tool for me because of the different areas we were exposed to (care line, night walks, Tuesday gathering, Open Cathedral). Not just because we learned pastoral care in these different contexts, but because we got to see a lot of different people embodying their call and modeling ways to do ministry. Observing and processing that taught me a lot about my own pastoral identity and vocation."

Mees Tielens
Summer 2021
"One of most positively impactful experiences of my life."
Doug Binzak
Fall 2021
"This was such a great unit. I learned so much and I am so grateful to both Trent and Silvia. Bravo!"
Rabbi George Altshuler
Summer 2021
"Silvia provides insightful feedback, asks challenging and perceptive questions, and supports the full development of the CPE students. Silvia brings her experiences as a Mexican immigrant and a former military service member to bear in unique and constructive ways."
Laura Salazar Krueger
Summer 2021
"My primary educator was amazing! I truly feel so lucky to have learned with Silvia"
Doria Charlson
Summer 2021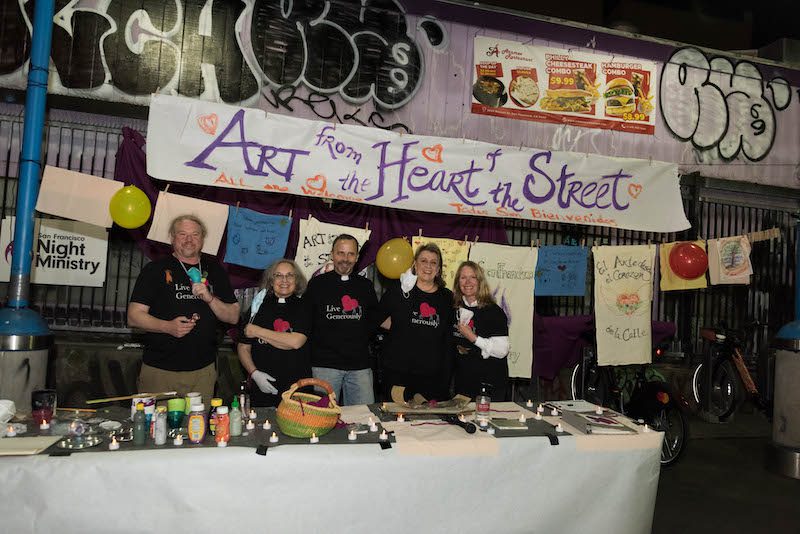 "I think that a big strength is that I was able to join the program all the way from Chicago. Since the night ministry is offering the distance option, more people from all over the country and from different walks of life have access to clinical pastoral education."
PATRICK O'ROURKE
Spring 2021
"Overall, this was a profound experience that affected my person, professionally, theologically, personally, and socially. I am left with gratitude and confidence knowing that I have what to give and contribute. I am still benefiting and integrating skills and behavioral models we learned."
Genevieve Greinetz
Spring 2021
"The Community project, in which I got to work with the Buddhist Chaplains and offer a 6 week meditation series on the Brahmaviharas was really powerful. I learned a lot about myself and gained more confidence and pastoral authority in giving a dharma talk to the group and leading group guided meditation. This was hands-down my favorite part of CPE and was a lovely Buddhist-inspired clinically-oriented community service."
RHIANA WIGGINS, MA, BSN-RN
Spring 2021
"I never knew that CPE at SFNM would have an effect on my life the way it has. Not only has it created a chosen family of wonderful staff and peers but it changed the way I interact with the world and with the most vulnerable in our society. If you put your whole heart into the program, you will come out of it transformed in some way."
ROBERT DANIEL ARNAU
Spring 2021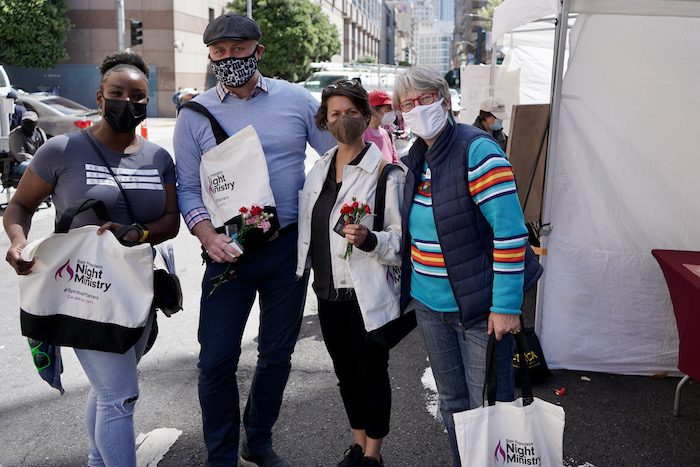 "Many different Night Ministers, staff members, and volunteers are available for consultation and model various approaches to skillful and compassionate care. We were able to talk explicitly about racial justice, housing, and other difficult contextual factors."
Joanna Benskin
Summer 2020
"A strength was the particular people involved. We had a great cohort with a really effective educator and great support and engagement with the rest of the SFNM staff."
The Rev. Portia Hopkins
Summer 2020
"In thinking about our CPE unit there is so much I am grateful for, but one thing I frequently circle back to is the safe, learning-lab quality of our group sessions and one-on-one meetings. While this relies heavily on the work and energy and engagement of its members, my experience is that this is also facilitated by the structure of the program."
Margot Wagner
Summer 2020
"Overall, this was a wonderful program. I couldn't have asked for a better CPE experience, and I'm very grateful to have been able to do this much-needed work during this challenging time in San Francisco."
Sam Lundquist
Summer 2020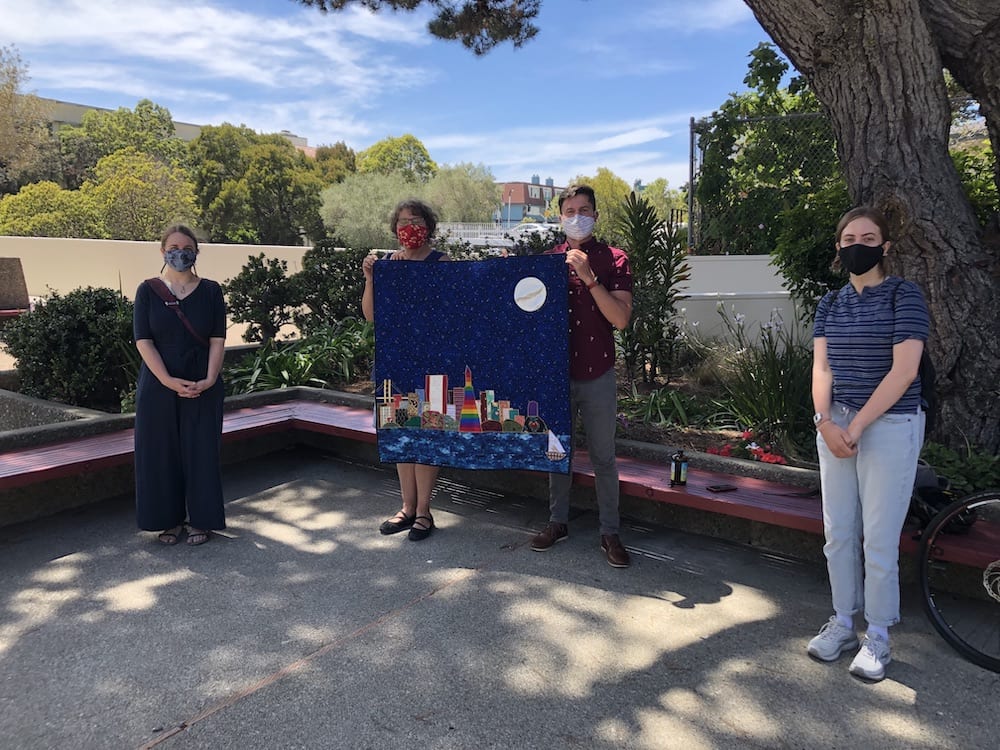 "Generally this was a great program. I was especially impressed, given the complete curveball of the Corona Virus, how SFNM was able to pivot and figure out how to safely and effectively keep its staff and volunteers motivated to keep serving people in such an uncertain time."
Shelly Webb
Spring 2020
"SFNM was quite the program. The diversity of the program facilitated an opportunity to engage and meet with individuals in the 'real'. The population we serviced was a vulnerable and often overlooked community. The expectation was to put our new learning into practice with love with tenderness and with care."
Rev. Dr. Karma McDonald
Spring 2020
"There were diverse areas for serving as an interfaith chaplain including weekly outdoor cathedrals, meditation group, gathering, phone and street ministry. I had the opportunity to bring my practices to all these areas."
Cecily Knepprath
Spring 2020
CPE ALUMNI SPOTLIGHT
Where are they now?
How did CPE influence their path?
The Rev. Dr. Portia Hopkins (Summer 2020) is now the Chaplain and Program Director for The Belfry, the Lutheran Epsicopal Campus MInistry to U.C. Davis. She said about her CPE experience at Night Ministry: 
I've ended up running a non-profit as my full-time ministry. I'm chaplain and program director of the Lutheran Episocopal Campus Ministry to U.C. Davis. I am putting what I learned about fundraising and community development [at SF Night Ministry] to use every day. You might remember how terrified I was of fundraising. Well, it turns out I'm actually rather good at it and I usually enjoy it. I don't know if that would have happened without your instruction, help, and support. So thank you. It was the best CPE experience I could have imagined.
The Rev. Joanna Benskin (Summer 2020) was ordained a priest in the Episcopal Church in June 2021. She served full time in parish ministry as a curate in Indiana, dividing her time between St. Paul's Episcopal Church in Evansville and St. Stephen's Episcopal Church in New Harmony. Starting June 2023, Joanna accepted a call to serve as the rector of a small Episcopal parish in upstate New York. She enjoys witnessing the miracle of spiritual growth amid the messiness of parish life. Joanna said about her CPE experience at Night Ministry: 
I'm so grateful for my time at Night Ministry, and for what I learned from you and the cohort and the night ministers and the callers. I'm putting both the clinical tools and the self-awareness work to use for sure. The Karpman Drama Triangle in particular has saved me from getting stuck more than once!
The Rev. Bekah Anderson (Spring 2022), upon finishing up CPE, was contacted by her external site supervisor at Julian Way to hire Bekah! Julian Way was so impressed with her caregiving and her call to minister around disability theology, that they did extra fundraising to create a new position for her. Her title is Director of Pastoral Care and Community. On a more personal note, Bekah got engaged to two of her life partners! Bekah said about her CPE experience at Night Ministry: 
I'm so excited about the job at Julian Way, and I know it wouldn't have happened with my SFNM CPE unit. Without the CPE context, I probably wouldn't have gotten the courage to reach out to the organization if I didn't need an external site. So thank you!!
The Rev. Paul D. Steinke Fund for CPE at Night Ministry was established by rev. Steinke's colleagues in his honor to carry on his vision of expanding clinical pastoral education opportunities to ministry with folks living and working on the margins.
all donations are gratefully received! donate here!