QUICK LINKS
Care Line
is for everyone – that includes you!
(844) HOPE-4-SF / (844) 467-3473 | 8 pm – 4 am PDT
•••
Tuesday Gathering
Tuesdays | 6 – 7:30 pm
Use this Zoom Link
Zoom Meeting ID: 625 859 7013 | Pass: 059805
Or call: (669 900-6833) | ID: 625 859 7013## | Password 059805#
MESSAGE FROM THE BOARD
The Governing Board is expanding our nightly ministry services into a program that will include trained volunteers walking out with our ordained night ministers. The process involves the hiring of a new Director of Night Ministry Services. Your prayers, well wishes and support are most welcome as the board leads Night Ministry into a new era of service.
Mission
The San Francisco Night Ministry increases access to spiritual care and multifaith community – at night, on the phones, and on the streets.
We do not judge or convert. We meet people where they are and offer loving presence.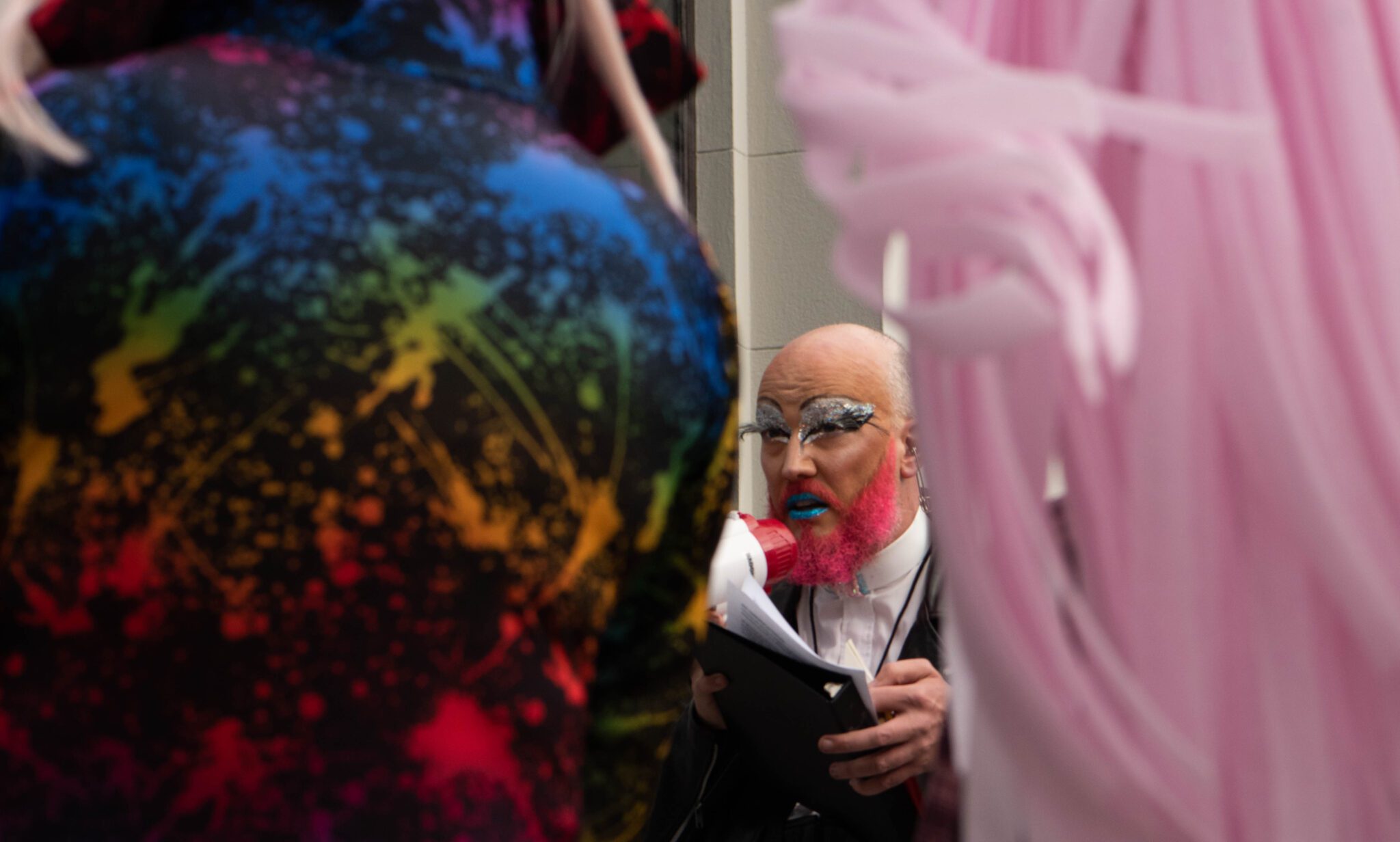 HOW WE HELP
moments of connection matter
We build connection and community by providing spiritual care in four areas:
Care Line (nightly)

Community Outreach (daytime)

Clinical Pastoral Education (day and night)

Night Walks (nightly)
IMPACT
Facing Difficult times together
In 2020, we saw 16,263 significant spiritual and emotional care contacts. Hundreds of these involved intense or crisis situations, including:
conversations about suicide

domestic or sexual violence

drug abuse
We are a steady support. We journey with people who face difficult times.

tending to the human spirit makes lasting change
Call
It's for you
Our trained phone volunteers accompany anyone seeking spiritual, emotional or crisis support from 8 pm to 4 am PDT. Call whether you are in San Francisco, New York, or anywhere else in the world. (844) 467-3473
Values
We honor people and support human dignity 
We cherish our common humanity. We do not judge, fix, or convert. We believe time and loving attention is the most precious gift a person can give, and we know the healing power of presence.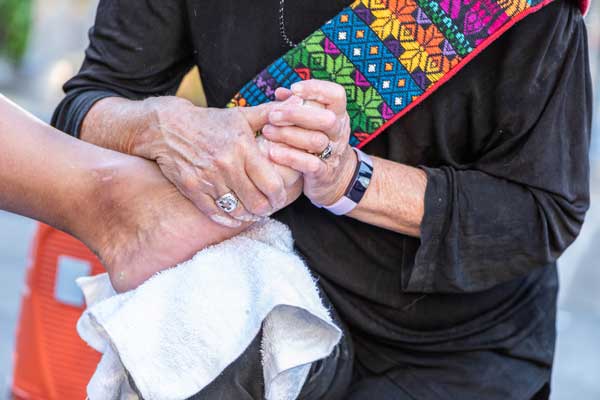 The Collar
Not what you might think
Our night ministers come from many  traditions. Each person wears whatever works best for their authentic, compassionate outreach.
While some wear a collar because it is easily recognizable, others wear robes or symbols of their tradition. Still others just wear a name tag. Ultimately, everyone is focused on meeting people with care.
Social Justice

 
#SpiritualMatters
Accessing quality spiritual care should not be limited only to those with enough advantage to access it. San Francisco Night Ministry provides spiritual care without borders.
Of course, spiritual care is only one aspect of an interconnected web of skillful response to the crisis of inequities in our city and nation. Fair housing and meeting people's basic needs are essential. Systemic racism and bias of all kinds must be addressed forthrightly and urgently.
Myth
Most people who are homeless came into San Francisco from another city.
Fact
In 2019, 55% of people living in homelessness reported living in San Francisco for 10 or more years, and just 6% said they'd lived in the city for less than one year.
The latest one-night count in San Francisco found 8,011 people living in homelessness in the city, 17% more than in 2017. That number does not include people in prisons, hospitals and rehabilitation centers who are counted in a supplemental tally. Adding those numbers would put the city's homeless population closer to 10,000, 30% higher than in 2017.
Join Us
Help us spark hope
There are many ways to get involved:
Pictured: Students from the University of San Francisco providing a meal for the Tuesday Gathering.